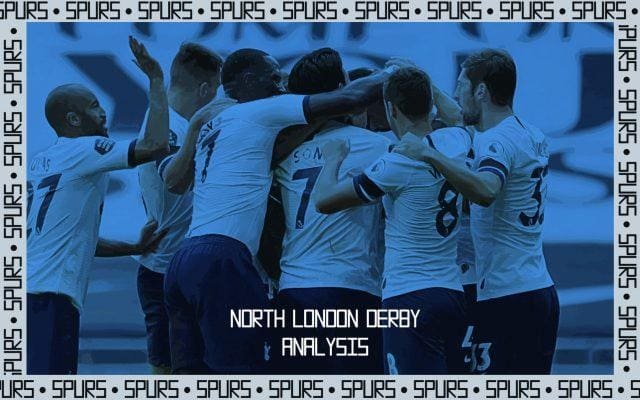 Two sayings which proved their worth in gold yesterday in Tottenham's 2-1 win over arch-rivals Arsenal even after so many years since they first originated are "It's the hope that kills you" and "Never count Jose out in a big match."
It surely is the hope that kills it for the Gunners fans who were expecting a win over a struggling Tottenham side with Mikel Arteta's men looking to continue on their three matches unbeaten run. However, it was the lily whites who proved that North London was still white and not red. Many would argue that analogy considering the footballing ability and form that these teams have showcased in the last few months.
It has been a fight for being more woeful than the other in North London as Arsenal and Tottenham have stooped to new lows in the Premier League table. The current table places the usually Champions League spot contenders at 8th and 9th respectively with Tottenham leading their rivals by two points after yesterday's not so convincing win. But Jose Mourinho will take that with both hands as he has seen his side struggle for points and decent performances in recent weeks. While there wasn't a huge improvement in the performance levels of Tottenham Hotspurs but surely they took all three points from their rather incompetent neighbours.
Arsenal and Jose back to their old self?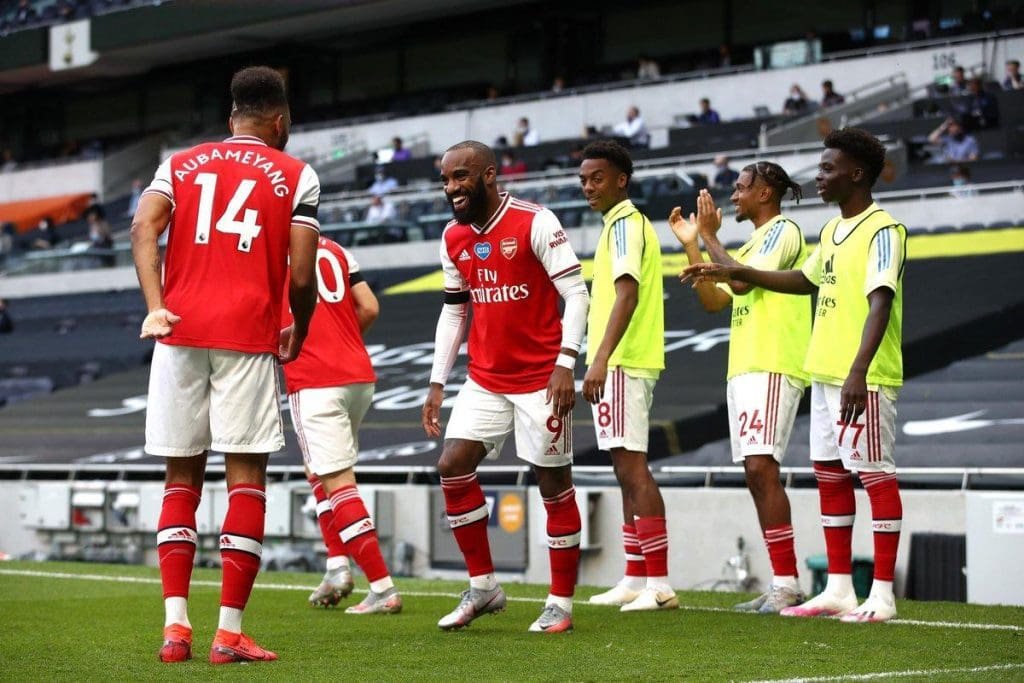 It was a typical Arsenal and Jose Mourinho performance yesterday, Arsenal played well, made mistakes, paid for them and at last capitulated defensively. Tottenham Hotspurs showed true Jose Mourinho characteristics, played on the counter, defended in a low block, didn't mind allowing Arsenal to have the lion's share of possession, waited for opposition to make mistakes before pouncing upon it.
Gunners were the first to take the lead in the high profile encounter as Alexandre Lacazette scored from a difficult spot to give Arsenal the lead in the 16th minute. The Frenchman received the ball after the ball deflected to him from Serge Aurier's challenge and the former Lyon star made no mistake in blasting it past Hugo Lloris into the Tottenham goal. The quality of Lacazette's finish can be understood by the fact that his goal had an xG of zero, which means that according to the expected goal system's prediction there was no chance that Lacazette could have scored from the spot he was in. It was surely a sight to behold for Arsenal fans who haven't seen much of that finishing from Lacazette in recent days. However, their joy wasn't prolonged as Arsenal conceded the most Arsenal goal ever minutes after opening the scoring.
In the 18th minute, just two minutes after Lacazette opened the scoring for Arsenal, Sead Kolasinac, who was playing as the third and leftmost centre back on the day decided to play a back pass under no visible pressure to David Luiz. However, his pass was wayward and was instead received by Heung-min Son who was patient enough to take around Arsenal's goalkeeper, Emi Martinez, shrugged off Luiz and waited till Martinez hit the ground in the anticipation of a low drive shot and he instead dunked it over a grounded Argentine. The replays showed what a horrendous mistake Kolasinac made, he was to make a pass to Luiz who was moving away from the goal, to get away from a pressing Heung-min Son and also to create more space for himself to make a pass and wanted the pass on his delivered on his right with his back towards Kolasinac. The Bosnian international instead passed it towards the left of David Luiz which caught the Brazilian international wrong-footed and he was set up for losing the foot battle with Son.
Arsenal again failed to turn up in the second half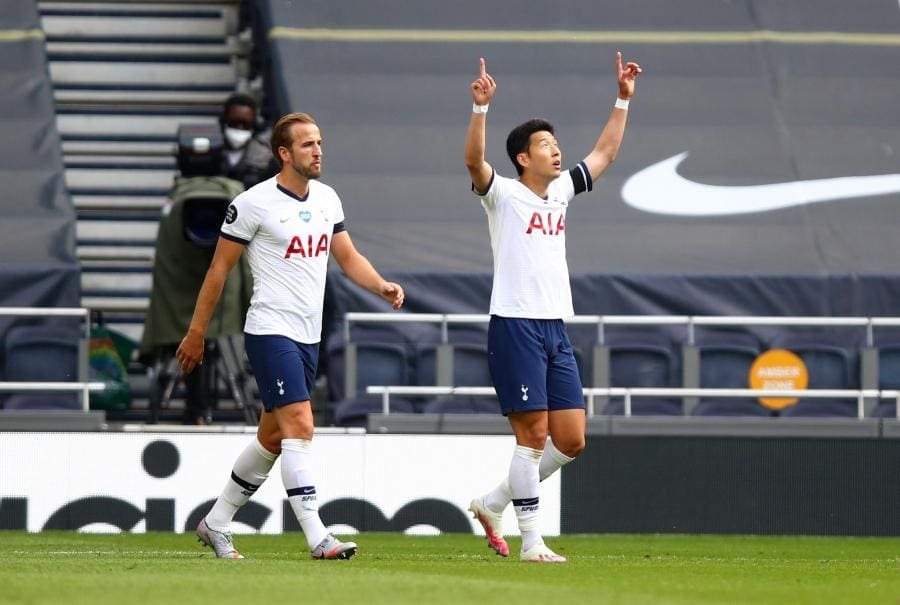 In the second half, Arsenal were the team with the positive intent and they dominated the half with possession of 82%. However, it was not something to worry Jose Mourinho as the Portuguese was more than happy to sit back and allow Arsenal to have the possession due to two primary reasons. One, his side looked jaded and tired and didn't possess the ability to press Arsenal as high and with the same intensity as was required and the second reason being Arsenal' lack of penetration ability. The Gunners, in spite of enjoying the lion's share of possession and having more chances in the second half, however, they made no big chances and were mostly left to feed off scraps. Infact, the match ended with Tottenham scoring an xG of 1.5 while Arsenal only had an xG of 0.8, that's when Arsenal had almost two-third of the total possession all throughout the match.
The third and the final blow to Arsenal was landed by Toby Alderweireld when he headed home a corner from Heung-min Son. Arsenal conceded another set-piece and it was their story of the whole season, playing really well throughout the ninety minutes but moments of defensive lapses causing them to lose the tie. Arteta in his post-match press conference mentioned the primary reason for loss as he said, "We gave them the game again, an individual error and the set-piece that cost us three points again."
"We talked about it before the game today that set-pieces in this game are crucial, and today it cost us the three points," Arteta added.
Jose Mourinho rises to the occasion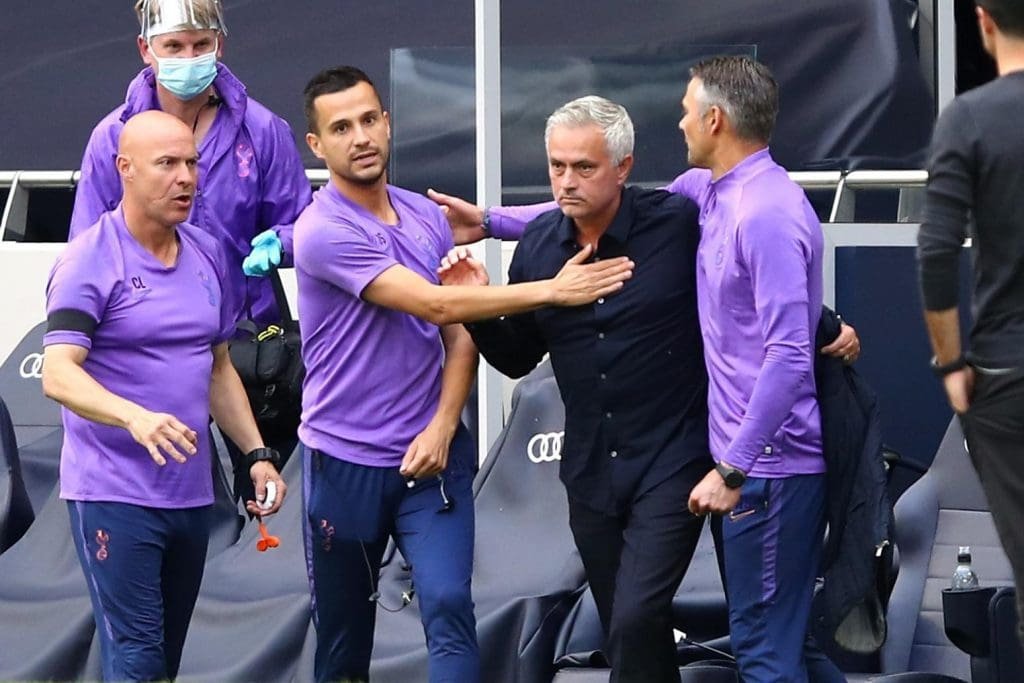 Tottenham and Jose Mourinho would be rather relieved to have ended up on the winning side as that would earn Mourinho some popularity amongst the fans and also would help get the headlines off issues that weren't panning out on the field as the consistent snubbing of Tanguy Ndombele. Arsenal's and Tottenham's performances looked like mirror images of each other as Tottenham were a side which didn't impress with the football they played or the system and set of tactics that Jose Mourinho employed, however, they were buoyed by their individual quality of their players, specifically, Harry Kane who did miss out on yet another North London Derby goal by was a menace for Arsenal defenders along with Heung-min Son who's runs were a source of constant threat for Arsenal. Gunners, on the other hand, were set up impressively and played a brand of football for which they're renowned for but they lacked the cutting edge which caught up on them big time. While the "uncoachable" defense which was apparently made "coachable" by Mikel Arteta showed its true colours again and turned out to be enough for Arsenal's demise.
It was a rather dull North London Derby, which was hugely impacted by the lack of fans in the stadium but also by the conservative tactics of Jose Mourinho and display of passion by the two teams or rather the lack of it. Jose Mourinho ended up the victorious man and he would feel he has done enough to earn another year at the Tottenham, while on the other side of North London, fingers were pointed at the quality of squad inherited by Mikel Arteta and consequently questions were raised over the board and to some extent, over the owners as to if they would be willing to invest in a squad which looks in dire need of it.
Lose to anyone but Spurs, that's what any Arsenal fan would tell you but sadly it was a loss for Mikel Arteta in his first North London Derby as an Arsenal manager and Jose Mourinho, once again, showed that he never forgets to turn up when a match against Arsenal arrives.
(Fun fact: Arsenal have won only once against a side a managed by Jose Mourinho since 2004).