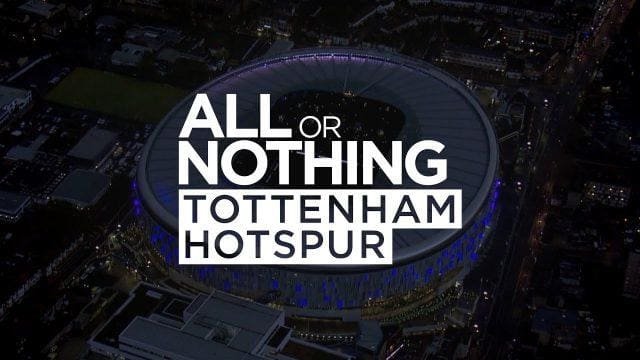 The behind-the-scenes docu-series will launch exclusively on Amazon Prime Video on Monday, August 31st in more than 200 countries and territories worldwide. Fans are eager and excited in equal quantity to learn what goes on in the THFC dressing room.
The Son-Lloris spat
Modern football is litered with instances of opposing players going up against each other with a verbal spat, Sometimes the adrenaline just gets the best of you. Rarely do we see players of the same team being so pumped up to smash each other as Heung Min Son and Hugo Lloris. The two were seen going up against each other against Everton, While winning 1-0, would be lovely to witness what actually happened once they entered the dressing room.
The treatment of Mauricio Pocchetino in his last days at THFC
Mauriccio Pocchetino can certainly be considered the catalyst of Tottenham's rise to a Champions League regular, Anyone that says otherwise is just kidding themselves at this point, But, Was there a point in the 2019-20 season where Tottenham did have a player mutiny on hand, was the Argentine given ample opportunity before finally being let go. Was Daniel Levy receptive of the fact that Poch was not afforded enough of a transfer budget before his sacking. Expecting to find out all of these details might be a wish too far at this point, but let's hope for the best.
Jose Mourinho's return to the Premier League
Love him or hate him! You just can't ignore him. Jose Mourinho is more then an average sunday league manager, he's an enigma, a hero for the masses, A master tactician and a provider of cheesy oneliners in press conferences. What would intrigue a Tottenham fan even more would be the thought process that went into appointing someone like Mourinho, considering he is in stark contrast to Poch both in Ideology and career accomplishments. Maybe it was just for selling more tickets, or to get them a trophy, Or for him to reclaim his "Special One" tag
Harry Kane's frustrations
Make no mistake about my admiration for the England International, but harry Kane has certainly had multiple dry spells this season, right from the very fact that Jose was questioned again and again about the same. It would'nt actually surprise me to see Jose having a word or two about the same with Harry,after all Jose loves to keep his strikers close and his captains closer. PS – Zlatan, Diego Costa, Didier Drogba.
Jose's treatment of his young players
When you talk about managers great at developing young talent, Jose's arch-rival Arsene Wengar comes to mind, the French Manager was absolutely amazing at nurturing young talents like Theo Walcott, Aaron Ramsey and Thierry Henry. Jose however, believes in optimality through experience, this is in no way an endorsement of either brand of management, But Romelu Lukaku comes to mind from the 2013-14 season when he was sent to Everton on loan by Jose for missing a penalty against Bayern Munich in the Uefa Super Cup, harsh some would say, others would label it being ruthless, these instances in the past certainly set the Docu-series up for some exclusive revelations.